par Samuel Furfari,  Professeur de l'Université libre de Bruxelles.
In its Special Report n° 15 « Global warming of 1.5°C » (SR15) [1], IPCC proposes four scenarios  to limit Earth temperature increase to 1.5°C. In all  scenarios CO2 emissions are kept at virtually zero by 2050. These scenarios are based on the technology called Carbon Dioxide Removal (CDR) that will remove CO2 to compensate CO2 anthropic emissions.
« All pathways that limit global warming to 1.5°C with limited or no overshoot project the use of carbon dioxide removal (CDR) on the order of 100–1000 Gt CO2  over the 21st century. CDR would be used to compensate for residual emissions and, in most cases, achieve net negative emissions to return global warming to 1.5°C following a peak (high confidence). CDR deployment of several hundreds of Gt CO2 is subject to multiple feasibility and sustainability constraints (high confidence). Significant near-term emissions reductions and measures to lower energy and land demand can limit CDR deployment to a few hundred Gt CO2 without reliance on bioenergy with carbon capture and storage (BECCS) (high confidence) » (page 19).
   IPCC defines   « Carbon dioxide removal (CDR) » as follows : Anthropogenic activities removing CO2  from the atmosphere and durably storing it in geological, terrestrial, or ocean reservoirs, or in products. It includes existing and potential anthropogenic enhancement of biological or geochemical sinks and direct air capture and storage but excludes natural CO2 uptake not directly caused by human activities » (page 26).
The fourth scenario recognizes the logical and inevitable increase of CO2 emissions if the world  continues its growth to remove poverty and allow Asia and Africa countries to develop. Therefore, this scenario is based on a massive use of the CDR techniques as the report says: « Emissions reductions are mainly achieved through technological means, making strong use of CDR« .
   Indeed, CDR is just rebranding of the CCS concept that is a cul-de-sac technology for a lack of economy, a lack of available adapted geological sinks on the production sites and also a lack of population acceptance.
   It remains therefore, only one way…to transform the CO2 into other products. Is it possible to reuse the CO2 ? Yes, provided energy is injected into the system and indeed as much energy that has been produced to generate the CO2. This is the new mantra to justify the development of renewable energy. The intermittence of wind and solar energy are real drawback penalizing the electricity cost very much. To cope with this intermittency widely put in evidence by the German development of renewable energy, German research institutes are proposing the power to gas technology. In a nutshell the idea is to use the electricity generated when there is no electricity demand to transform the CO2 into valuable products.
With a few chemical  equations, we see that this is only possible introducing massive energy in the system.
The oxidation (combustion) of methane
CH4    +   2 O2    → 2 H2O + CO2
liberates
∆H°   =  –  802.88  kJ  à 25° C
The reduction of CO2  in methane with the two following  and successive reactions :
2  x  (2 H2O (gas)  →  2 H2 +  O2)
4 H2 + CO2   → CH4  +  2H2O (gas)
___________________________
2 H2O  +  CO2   →   CH4    +   2 O2
requires for the first reaction
∆H°   =   2  x  483.88  =  967.76   kJ   à 25°C
and for the second reaction
∆H°   =   – 164.88  kJ à 25°C
thus a total of
∆H°   =    802.88  kJ  à 25° C
   As a conclusion, producing methane from CO2 with hydrogen generated by the excess intermittent electricity will require the same quantity of energy that has been generated by the combustion of methane. Furthermore, as the chemical process are never totally efficient, it will indeed need more energy.
For  a partial reduction of CO2  into , for example, methanol (that can also be considered as a fuel) a similar calculation gives the following :
Reduction of CO2 in methanol (with water as a source of hydrogen) also in a two steps reaction
3 x [2 H2O (gas) → 2 H2+ O2]
2 x [3 H2+ CO2→ CH3OH + H2O (gas)]
_____________________________
4 H2O + 2 CO2→ 2 CH3OH + 3 O2.              
will require
∆H° = 3 x 483.88 = 1451.64 kJ à 25°C
∆H° = 2 x (- 87.02) = – 174.04 kJ à 25°C
thus, a total of
∆H° = 1277.6 kJ à 25° C
   Overall, it is necessary to provide 638.8 KJ per mol of CH3OH formed or per mol of CO2 transformed. This is less than for CH4 production  because carbon is less strongly reduced (as methanol still contains one atom of oxygen). Again, with the inefficiency of chemical process the energy required will be higher (Figure 1).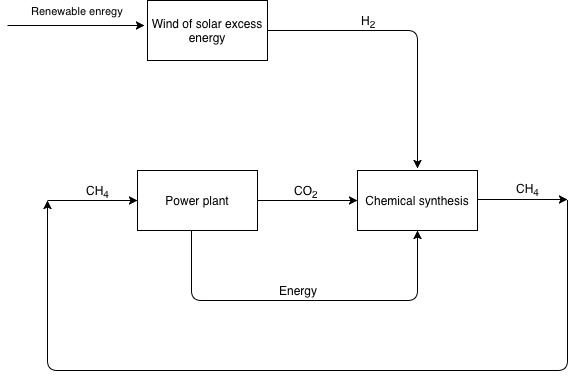 Figure 1 : A useless process, producing nothing
In fact, these are  considerations of basic chemical thermodynamics . A chemical reaction usually occurs  only if it is exothermic (it liberates energy). Once products are formed by that reaction, energy has to be injected into the system to regenerate the  reactants from the products (see  figures below):
Reactants  =>  products + energy liberated (∆H° negative)
Inversely
Products + energy  =>  reactants (∆H° positive)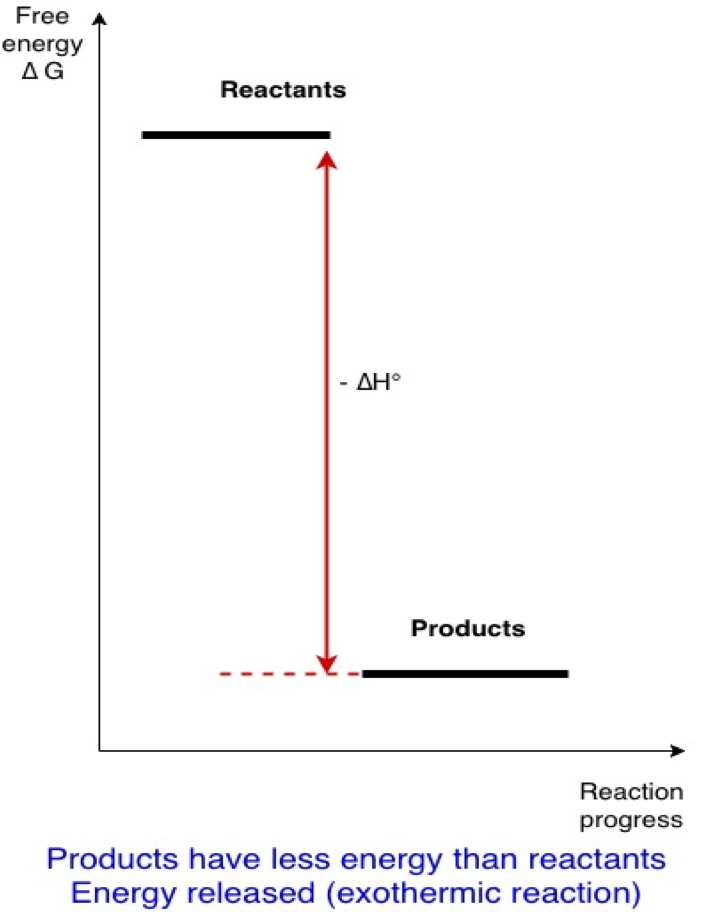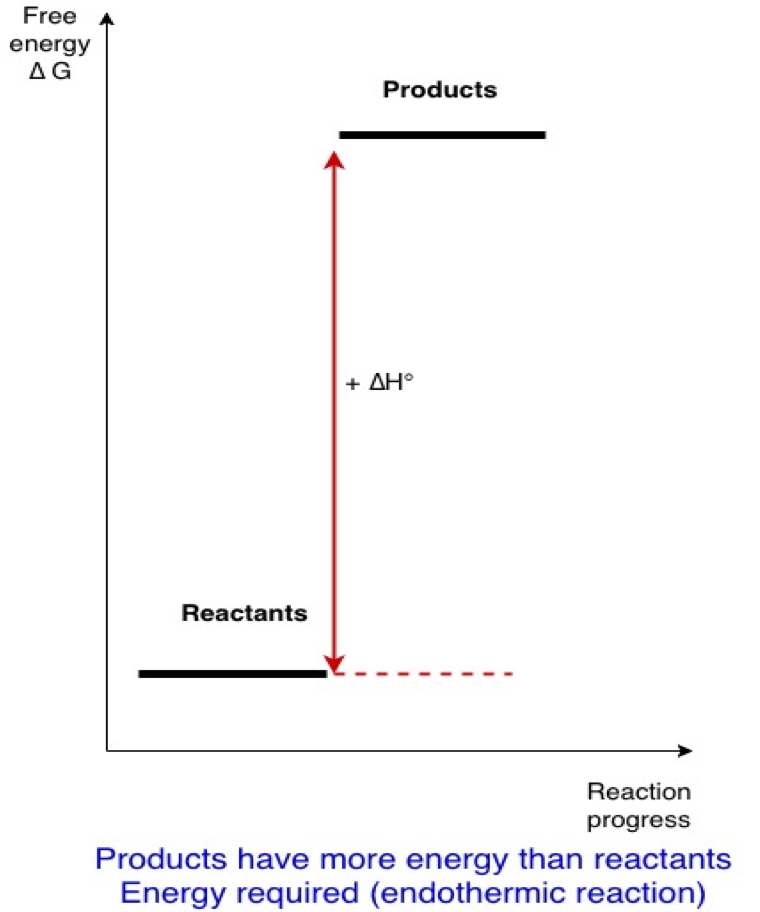 Conclusion
Despite all political declarations and particularly the Paris Agreement, world CO2 emissions are set to increase. This is a simple not new and ongoing conclusion that only those refusing to consider facts and numbers might ignore. The IEA Executive Director repeats that regularly, even if he uses diplomatic language. This explains the revival of the interest to remove CO2 of fossil fuel origin from the atmosphere. Among these technologies, the transformation of CO2 into valuable products is presented as a new idea.  It is not ! It has been eliminated right at the beginning of the CO2 policy because it is a chemical non-sense. We have shown with basic chemistry that any transformation of CO2 into products requires energy. Removing CO2   from the atmosphere will only be possible if the whole word will be operating at near zero CO2 emission with renewable  and nuclear energy exclusively. Never before. But then it will not be necessary anymore to remove CO2.
Notes
1. IPCC Special Report 15, 2019,